The digital vigilante taking on revenge porn
Article by:
Wired Magazine
September 01, 2016
This article was first published in the March 2016 issue of WIRED magazine. Be the first to read WIRED's articles in print before they're posted online, and get your hands on loads of additional content by subscribing online.
James McGibney had been mulling over the idea of a database of infidelity for some time before he got round to launching it -- with a characteristic eye for promotion -- on Valentine's Day 2011.
He had been considering such a website since serving in the Marine Corps: a friend had returned from a posting in Japan to discover that, not only had his partner been cheating on him, but there was another compelling detail -- she was pregnant with somebody else's child. "You have Match, you have eHarmony... And you don't know who you're meeting when you're on the dating scene," McGibney says of his thinking at the time. "Where is the site that could expose that? Where's the 'cheater check' to make sure that this person isn't married with kids? That's a big problem with online dating."
The website, which McGibney called CheaterVille, hosted grievances -- in some cases backed up by phone logs, texts or evidence taken from online media -- regarding the fidelity of named individuals. Visitors to the site were able to vote on a "cheater meter" whether they thought the subject was guilty or not. On one page, from March 2011, the top image on the site was a dark-haired woman -- she was named and the city where she lives was identified. The person who had uploaded the information described her as a "junkie sc*m cheater" (CheaterVille always took a dim view of profanity as well as duplicity). The man below her, from Oregon, was described as a "DIRTY, ab*sive liar". The woman below this had a stamp saying "proof" on her profile. The next woman down, from Boston, was described as a "Crazy Ex Stalker".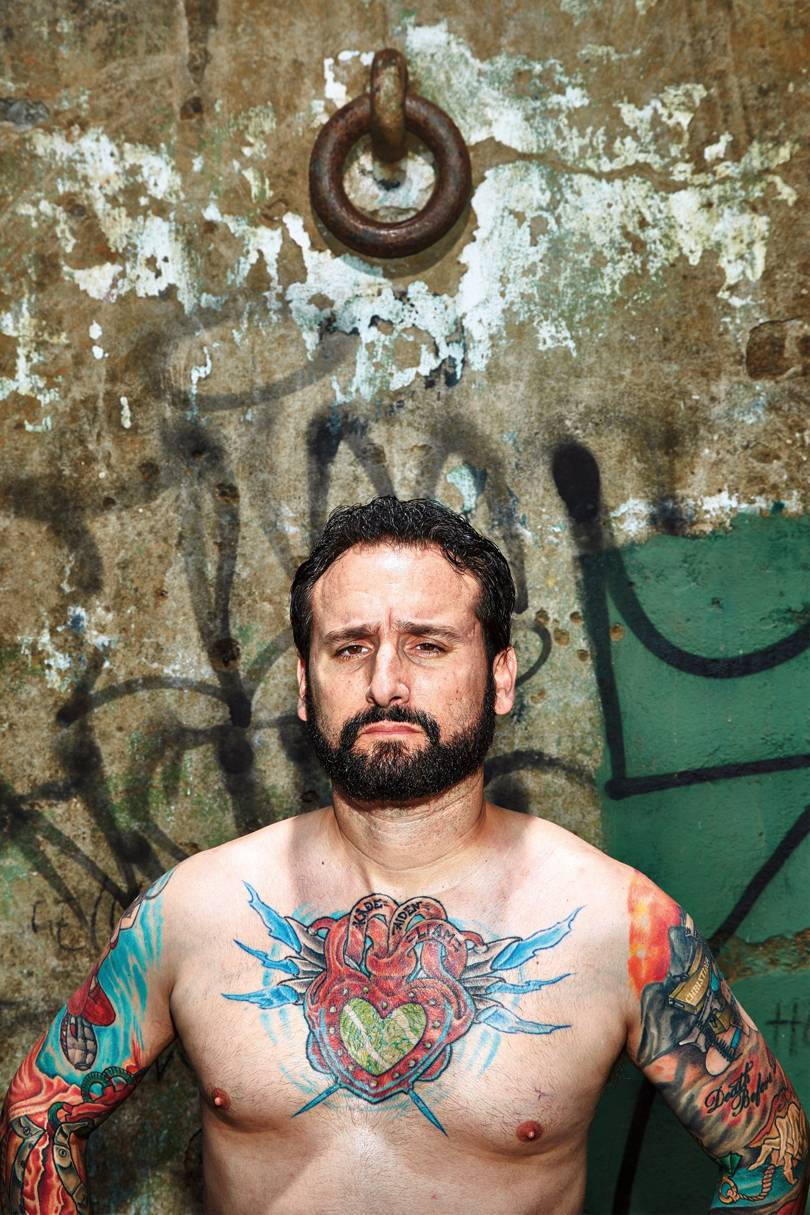 The site was a demoralising litany of human weakness and retribution -- yet, with no marketing at all, there were 500 posts on the first day, largely driven by people sharing the link on social channels. According to McGibney, 81 per cent of the people who posted on CheaterVille were women and "out of that, about 50 per cent were women who were outing other women". Its creator had built perhaps the world's largest database of betrayal, a search engine on which users hoped never to find their own name; the Wikipedia of treachery. "Within 48 hours we had 250,000 unique hits," McGibney says.
But, of course, data is only as reliable as its sources: inevitably, it contains biases, both social and cultural. Offer the world a platform for mischief and impropriety, and there are enough people who will grasp the opportunity to exercise their partiality for censure and reproach. In the case of CheaterVille, this meant some posts were malicious, incorrect or both. And online platforms don't always lend themselves to the complicated reality of relationships: CheaterVille was effectively a kangaroo court where the onus was on the accused to prove their innocence.
Although McGibney believed himself protected by the US Communications Decency Act, which shields the owners of websites from prosecution for material posted by third parties, he began to feel uncomfortable with what he was seeing. Eventually, in the spring of 2014, he appointed an independent arbitration service, Truth in Posting, to review content deemed untrue or malicious. McGibney says that "two out of ten" of all posts were taken down after investigation.
Naturally, CheaterVille attracted national media attention -- McGibney appeared on US network television shows such as Dr. Phil and Maury. In March 2011, the site crashed after Howard Stern mentioned it on his radio show -- McGibney's servers were overwhelmed for several days. He says that, at one point, the site was receiving $20,000 (£14,000) per month in advertising revenue. But, as time passed, his reservations about CheaterVille grew, intensified by his realisation that stalkers were posting fake emails and text messages about women they were pursuing on his site.
So, in early May 2015, he decided to shut it down. There were other, more pressing matters on his mind, concerns that would arouse vitriol, death threats and an overfamiliarity with restraining orders.
McGibney's route to digital activism came not through a computer science degree at Stanford, which lies near his home in San Jose in northern California, nor via an MBA at a prestigious business school, but through the US Marine Corps, which he entered when he was 18 after an undistinguished time at school -- "I would rather have been anywhere else" -- in upstate New York. "I started doing just general admin work," he says. "I was put in front of a computer one day and it was the strangest thing. The language back then was COBOL: I sat down and I hadn't even been taught how to use it yet, and I was like, 'OK, I get it.'"
McGibney was posted to the 3rd Surveillance Reconnaissance Intelligence Group in Okinawa, Japan, and developed skills in cyber defence. He then moved to the Marine Security Guard Battalion at Quantico, Virginia, where he helped to protect embassies.
He developed an affinity for machines. "It made me think," he says. "It's amazing what you can do with a computer. Unlike people, it's completely unfiltered -- I get out of it exactly what I put into it."
Early one warm morning in May 2015, McGibney, now 42, picks at his eggs in a 50s-themed diner - chequerboard floor tiles, red booths and The Marvelettes singing "Please Mr Postman" -- in downtown San Jose. He has time to meet WIRED because his wife and three young sons are at a wedding. He is average height with the sloping shoulders of an athlete and a black beard so neatly trimmed it might be from an infomercial for facial-hair clippers. He sits with the straight back of a former member of the military and smiles often but -- at certain moments, including when he's making a point -- there's a fortitude to his demeanour. He glances at the doorway every so often, his back to the wall in the far corner. In his wallet is a licence issued by the state of California that empowers him to carry a concealed weapon, although he says he's not packing heat today.
McGibney says he knew that when he left the Marine Corps he would somehow make a living with code, he just didn't know how. With the FBI headquarters nearby he considered a career in federal law enforcement, but opted instead to found a startup, SecuraTrack, which used satellite technology to locate physical assets such as cars. He sold the firm in 2003 before working in other tech businesses. "Just because you're protected by law doesn't mean you shouldn't have your own code of ethics on the site," he says. What was happening on CheaterVille ran counter to another of McGibney's web properties, which had become his primary focus: BullyVille, a site he launched in March 2012, that was dedicated to naming and shaming online and offline bullies and publishing stories by harassment victims.
McGibney is not his birth name. He had what he describes as a "pretty fucked-up" childhood. Given up for adoption by his birth parents, he alleges abuse at the hands of foster parents: "They were all bad and I think that from that point forward I just had a deep hatred for any adult who was horrible towards kids," he says. McGibney was adopted by a New York City cop, Patrick McGibney, and his wife Mary, who lived about an hour north of Manhattan. McGibney has a blood brother who is autistic, but the pair were separated as children. He says that Catholic Guardian -- the organisation responsible for his adoption -- refuses to release the records. McGibney discovered that his birth mother died recently and has no way of finding his brother. "I can't be part of the solution with BullyVille and then part of the problem with CheaterVille, allowing these people to use it as a platform," McGibney explains later in a follow-up call. After the Ashley Madison (AM) data breach in July 2015, he says he was approached by investors keen to relaunch CheaterVille. "It's everything that comes along with it," he says explaining why he declined, "including the guilt of seeing a post that was made on your site and knowing that it might not be true and it's destroying ?this woman. I can't do both."
There was speculation online that McGibney may have been responsible for the Ashley Madison breach -- he and AM founder Noel Biderman have history. In July 2013, the two men appeared on the Dr. Phil show and McGibney accused Biderman of using the site as a front for escorts (which Biderman denied). McGibney denies involvement in the hack: "I can tell you from understanding how internal networks work that that is an inside job," he says.
As much as McGibney is an outsider, and one who certainly isn't concerned about making enemies, he is attempting to build something bigger, more akin to an entertainment company. He has ambitions to develop TV series off the back of the web properties he owns (including a dating site, CupidVille, a site focusing on tattoos, InkVille, and a new site to let people share problems and insights). He has a team of eight at his office in San Jose, where he moved after several years in Las Vegas. It's easier here to raise funding for his websites.
To build, he might need to partner with large, conservative media companies, the shareholders of which are unlikely to be comfortable with a collaborator who once opened his front door in Las Vegas to find a man with a gun threatening to kill him. (The man's wife had outed him on CheaterVille after discovering he'd impregnated a stripper.) McGibney talked him down.
Besides, McGibney -- whose back bears a tattoo of the raising of the stars and stripes on Iwo Jima and the Marine Corps motto, "Semper Fi" (always faithful) -- has a grander motive than the circus of online infidelity. "Paedophiles," McGibney says. "I wanted to go after the worst of the worst."
One day in december 2011, McGibney was approached by an Anonymous operative -- "an old-school Marine" according to McGibney -- who wanted to discuss Hunter Moore, the most notorious purveyor of so-called "revenge porn" on the internet. Moore's website, IsAnyoneUp? (IAU), enabled people to post nude photos of their exes along with personal details such as a Facebook profile. Moore had become an internet celebrity. Rolling Stone published a profile of him titled "The Most Hated Man on the Internet". The then 26-year-old was unrepentant. On CNN's The Anderson Cooper Show in 2011, he told two women who'd had photos of themselves posted on his site that it was their fault for allowing the pictures to be taken. Moore maintained that he took down images when requested but victims claimed that their requests were ignored. Moore had resisted all attempts to take down his site which, in August 2011, had been receiving around 230,000 uniques per day. A series of blithe magazine profiles and unrepentant TV appearances did nothing to assist his case.
Facebook's lawyers, Perkins Coie, sent Moore a cease-and-desist letter in December 2011 claiming that, among other breaches, he was "threatening, harassing or intimidating" users of the social network. Moore's response, according to an interview on Gawker, was to reply with a photo of his penis. "I've got to give him credit," McGibney says now. "It was ballsy to say the least."
McGibney and Anonymous hatched a plan.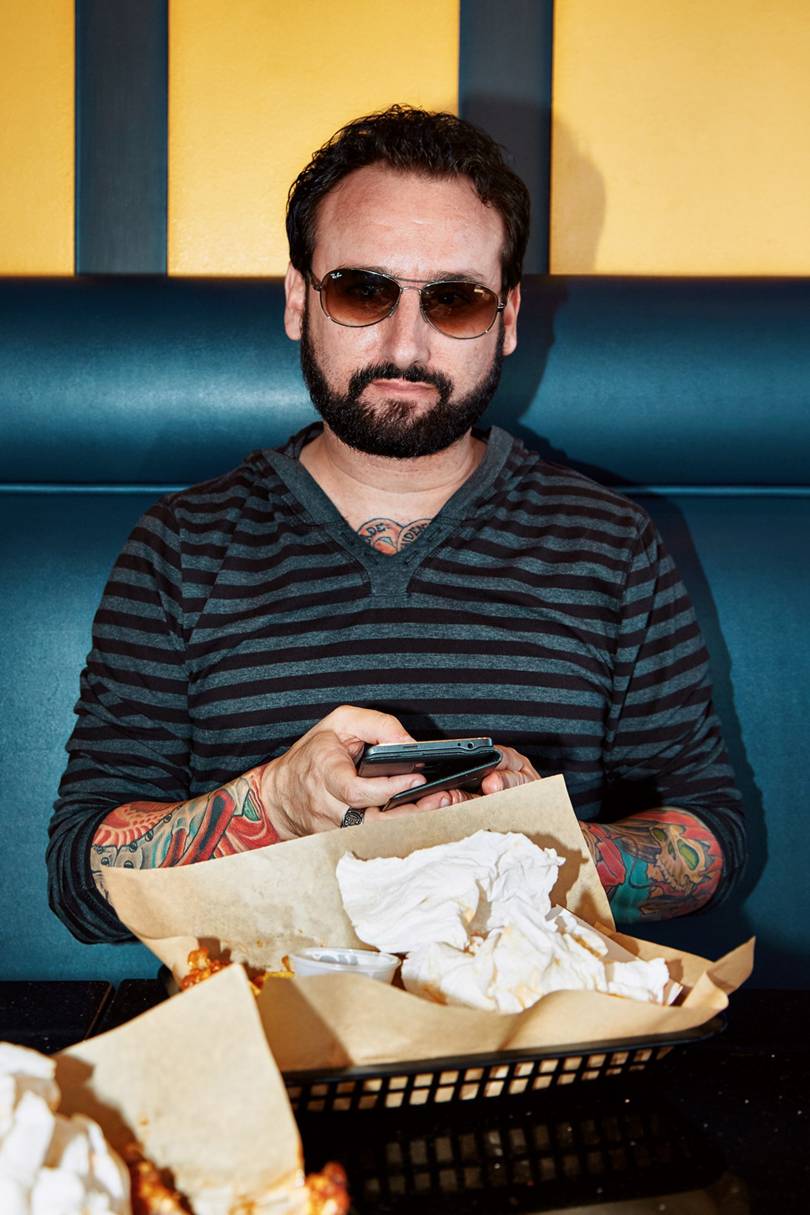 One of the Anonymous operatives, a self-employed consultant from Illinois who goes by the handle BrutalMast3r, had got to know McGibney via Twitter. Over several weeks, a level of trust developed. "Part of the limitation of being in Anonymous is that, with things like Freedom of Information requests, you hesitate to even put in a request with your name on it because you don't want a paper trail," BrutalMast3r tells WIRED during a September 2015 phone call. "So having somebody like James who's sort of fearless and out in front is a powerful weapon."
Both McGibney and BrutalMast3r stress that ensuring the legality of what they were doing was a primary concern. "There are those of us [in Anonymous] who strongly believe that, whatever we do, we want to maintain legality, because that also lends credibility and integrity to what we're doing, as opposed to just wrecking shit," BrutalMast3r says.
Rather than confront Moore, the group settled on a stealth approach -- McGibney would gain Moore's trust, initially by advertising CheaterVille on IAU. The strategy, according to McGibney, was to "let this guy know, 'Hey, I'm kind of like you.'" McGibney says that, after establishing a rapport with Moore, he decided to see if he might be interested in switching sides -- to come and work at BullyVille. "I really felt like I was getting through to him," McGibney recalls. "So then I said, 'Sell me your site', and he said, 'What are you going to do with it?' I said, 'I'm going to shut it down immediately. I'm going to forward it to BullyVille.' And we went back and forth on that for a while and he finally agreed."
He says he paid Moore for IAU (subject to a non-disclosure agreement) in April 2012. "So one morning all these perverts go to IAU and they expect to see their dose of revenge porn and it reroutes to BullyVille," McGibney says. There, Moore explained in an open letter why he shut down IAU. "I think it's important everyone realises the damage online bullying can cause," he wrote. "People flipped out," McGibney says. "The media ate it up." If he thought he'd managed to persuade Moore to reflect on his behaviour, he was wrong. A few weeks later, in summer 2012, Moore took to Twitter to make lurid comments about McGibney's wife and accuse the BullyVille founder of being a paedophile. McGibney responded by suing Moore, who announced he was launching a site, HunterMoore.tv, a fresh revenge-porn platform on which he promised to publish people's addresses.
On December 5, 2012, Anonymous mounted a campaign called #OpHuntHunter, a DDoS attack on HunterMoore.tv, and published his personal info. "That takes it down for a day, but then it's right back and he's more pissed," McGibney says. "So now he's going to launch three more servers that are replicating and look like they're on different hosting providers."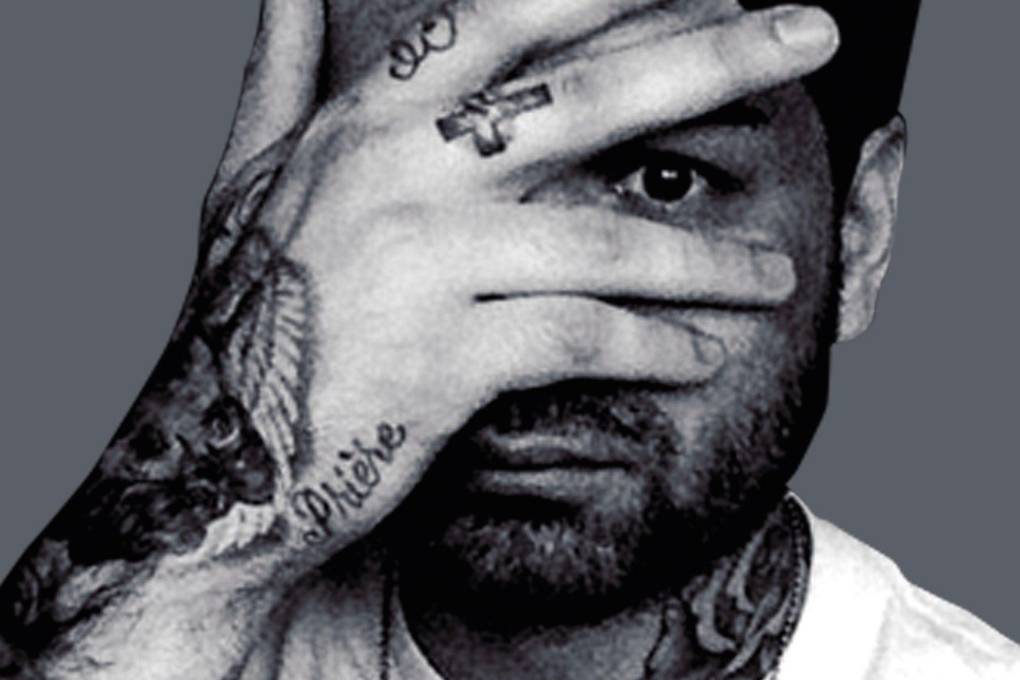 Three months later, McGibney won his defamation suit against Moore and was awarded $250,000 in damages. As the year progressed, law enforcement agencies set about investigating Moore and his associates. In January 2014, he was arrested on federal charges. According to the indictment, he'd paid a third party, Charles Evens, to gain "unauthorised access" to the email accounts of hundreds of people and steal photographs later published on IAU.
In February 2015, Moore pleaded guilty to aggravated identity theft and aiding and abetting in the unauthorised access of a computer. Evens pled guilty when California attorney-general Kamala Harris's office accused him of 11 counts of obtaining unauthorised access to the Gmail accounts of 11 women and altering their data. A month later, he made the same plea in federal court after admitting to hacking the email accounts of hundreds of women. In November, Evens was sentenced to 25 months in jail. A month later, Moore got 30 months.
But even as Anonymous and McGibney worked to bring Moore down, the founder of IAU was protected by the Communications Decency Act -- the same law that enabled McGibney to avoid prosecution for some of the material on CheaterVille. Visit IAU today, however, and it doesn't appear that different from when Moore was running it: the site was sold to an adult entertainment company and is now hosting porn again.
Jay Leiderman's introduction to the world of online harassment came towards the end of 2010. Having recently become a father, the criminal lawyer based in Ventura, California, found himself at home in the evening and at a loose end. He started reading about the WikiLeaks revelations. "It was really hard not to get impassioned by the banking blockade of WikiLeaks," he says, arguing that, whatever the merits or otherwise of Julian Assange, "principles of free speech and truth telling [were] stifled by PayPal, Amazon and MasterCard." Leiderman watched as Operation Payback, an effort by Anonymous in which the sites of financial organisations and payment firms refusing to send donations to WikiLeaks, were subjected to DDoS attack. "I was like: 'Someone's going to need a lawyer -- someone's getting arrested soon,'" Leiderman says.
One night he tweeted he would be willing to represent anyone charged with hacktivism. By the next evening, he was representing Commander X, a leading figure in the Anonymous/hacktivist movement. (Commander X, real name Christopher Doyon, is now a fugitive from US justice in Canada.) Leiderman became known for representing members of Anonymous. One day, he received a direct Twitter message from McGibney, who praised his work.
At the time, McGibney was involved in a legal case in Texas, which he asked Leiderman to look at. Before long, Leiderman was representing McGibney. The takedown of IAU and a similar site, IsAnyBodyDown, allied to his outsize personality and willingness to engage with the media, had brought McGibney a degree of public attention. Although a number of celebrities who had suffered harassment publicly endorsed BullyVille, he was now a bona fide target for online degenerates. So the site's founder was now mired in fighting online hate and slander directed at him.
The situation was exacerbated in April 2013, when McGibney revealed the identities of a number of people responsible for posts regarding the US reality TV star Kate Gosselin. Astonished by the extremity of the content on a blog called Reality Without Apologies, he purchased the site, which offered him the IP addresses behind the most outlandish comments. The revelation prompted those McGibney identified, mostly middle-aged women, to claim that they were the ones suffering harassment. Increasingly, McGibney had become the story.
One night in November 2013 he saw a post on BullyVille. He was used to abuse and threats, but there was something about LongJohnSilver's message. "I am simply amazed that this BullyVille guy is still alive," the message read. "If I was listed on his website, I would put a bullet in his head. It's as simple as that."
In the following weeks, he received disturbing tweets from accounts under the names of MrTexxxan and Klansmann that suggested the user, or users, knew where he lived: "It will be really funny seeing someone post pics of ur wife... when she is shopping at Smith's with ur two kids," said one.
Since then, McGibney has become embroiled, along with Leiderman and members of Anonymous, in a protracted battle against internet stalkers making extreme threats. One has a long criminal history and has, at the time of going to press, violated a restraining order 1,081 times -- a Californian record. But the stalker's last known address is in another state, so it's impossible to enforce. "If he came within 100 feet of me I would not hesitate to shoot him," McGibney says. "Even at 1,000 feet he's close enough. "He made a post on his blog, which got shut down by WordPress: 'Who wants to murder James McGibney and his wife?' and there's pictures of me and my children," McGibney says. "But when you go to the police and say, 'Another restraining order violation', [they say] 'Yeah, but he's not doing it in California'. To really go after these people they have to be in the same state. And that's a huge problem, because if I'm going to stalk someone the lesson I've learned is stalk someone who's in Florida. I don't live in Florida: they can issue a warning, I don't give a shit."
McGibney's crusade and his complex legal battles have occurred because US law has yet to be recalibrated for an age where online criminality makes geography irrelevant. This creates huge jurisdictional problems -- if your bank account in Lisbon is emptied by someone in Mexico using a server in Bangkok, who's responsible for the investigation? If you live in Buenos Aires and threaten to kill someone in Sydney, which police force enforces the law? "You have law enforcement agencies that are not well trained in digital crimes -- they're downright Luddites," BrutalMast3r says.
On June 1, 2015, the US Supreme Court ruled in favour of a man who'd threatened on Facebook to suffocate his wife. He'd also warned of a shooting: "Enough elementary schools in a ten-mile radius to initiate the most heinous school shooting ever imagined. And hell hath no fury like a crazy man in a kindergarten class. The only question is which one?" wrote Anthony Elonis in 2010.
Elonis, of Lower Saucon Township, Pennsylvania, had earlier been convicted by a jury in October 2011 of five counts of threatening people through his Facebook account. Elonis, who posted under the name Tone Dougie, claimed that words were therapeutic, as he wrote in rhyme. The Supreme Court ruled 7-2 that he could not be convicted on criminal charges solely because a "reasonable person" felt threatened by his posts. His criminal conviction was overturned, but the court made no clear indication regarding the standard of proof that lower courts could use in similar cases. Elonis, it appears, was protected by the first amendment, which ensures free speech. US law is murky, however: there are a number of restrictions on the first amendment in certain situations. For instance, "advocacy of the use of force" is only illegal if "directed to inciting or producing imminent lawless action". In other words, unless you reveal that you're headed over to kill someone that afternoon, you're protected.
The investigative journalist Robert Aschberg has seen first-hand the effects of online harassment. As the presenter of the Swedish TV show Trolljägarna, which translates into English as Troll Hunter, he has tracked down internet predators -- from neo-Nazis to housewives -- throughout the country. "What I didn't realise when we started it was the great variations," he says. "It's not just one category. I would say that the right-wing extremists and their subculture is over-represented, but otherwise it's very varied."
Aschberg suggests that there are two factors in the rise of trolling: anonymity, and the ease of participating. "People had been beating each other with clubs and swords on the battlefield," he says. "When the musket was invented people could kill each other from 80 metres. Now those people can sit -- just like they're playing computer games -- in a bunker in Florida or somewhere and kill people with drones. So the distance of it has made people go a lot further than they would if they met in real life."
Like the US and UK, there has yet to be extensive research into the extent of online bullying and trolling in Sweden. "We're living in the age of the selfie, we're living in narcissistic times. So it's a paradox really, as people tend to feel that they're anonymous."
As one of Sweden's most high-profile investigative journalists, Aschberg has received death threats for years: his deadeye stare when he confronts trolls on the street or is familiar to most Swedish TV viewers. He says that Swedish law is already applicable to online crime -- there just needs to be a more consistent and robust approach from the police. "A lot of people who are trolls on the net are criminals," he says. "We pretend 'it's just on the net'. You can't say 'I'm going to kill you' to somebody in real life, but on the net it's not taken as seriously. It's a death threat."
The complexity of regulation has led to malicious individuals being able to take advantage of the absence of rules. McGibney talks about parents -- whose children have been stalked by paedophiles -- contacting him for help because they didn't know who to turn to. "The police would try and serve a subpoena on Twitter, for example, and good luck getting Twitter to turn over records," he says. "So they'd come to BullyVille where I will go after these people and I will expose them."
McGibney claims to have a 100 per cent success rate -- citing four revenge-porn sites shut down and "hundreds" of paedophiles curtailed. "Every paedophile I went after got their door kicked in, every revenge-porn site we went after went down," he says.
Although McGibney and his associates have taken down the worst sites, he still gets 400 emails a day. "There's a couple of revenge sites that I'm targeting," he says. "I don't disagree with turning the other cheek, but try that with a cyberstalker who maybe has a warrant for their arrest. They don't give a fuck about that and they won't stop. That's why our tagline became 'Sometimes you need to be a bully to beat a bully.' You have to stand up and fight back against these people. "I'll never take my foot off the gas on people who go after children. And BullyVille allows me to do that," McGibney says. "A lot of people don't agree with it, and I just don't give a shit."
SOURCE: http://www.wired.co.uk/article/james-mcgibney-troll-hunter